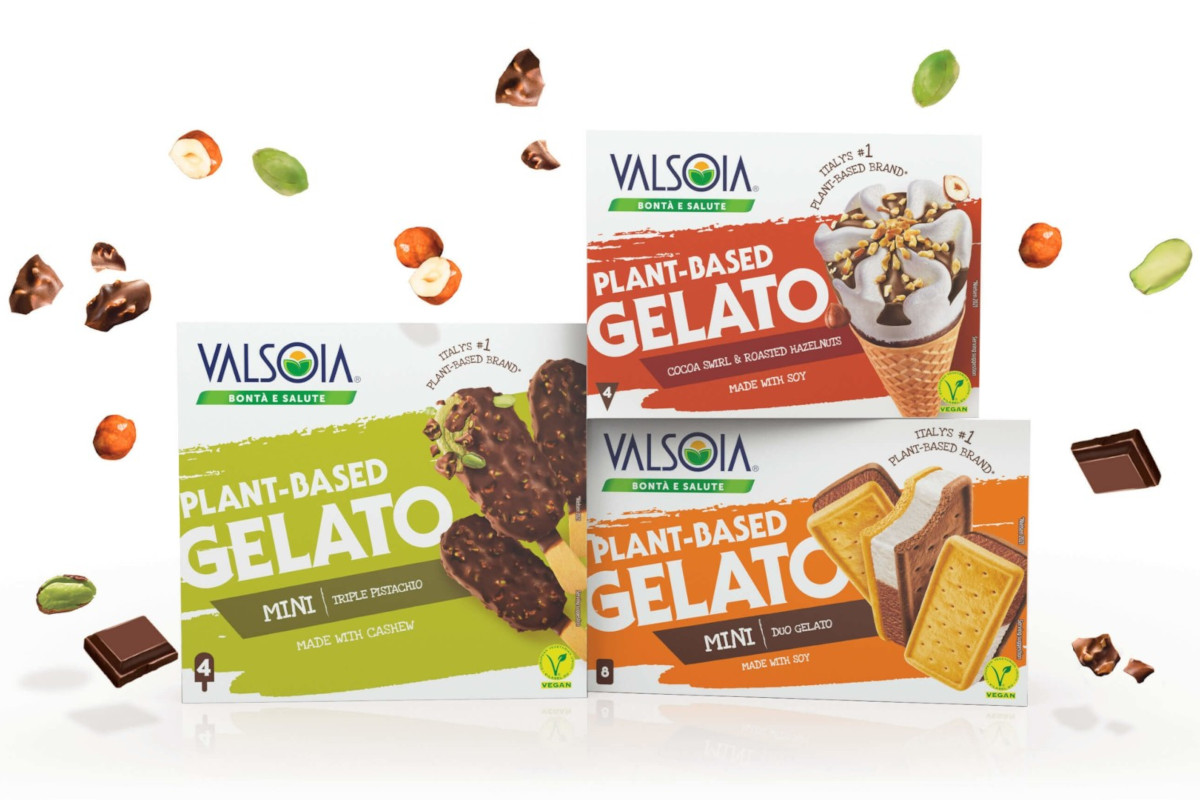 Italy's leading producer of plant based products valsoia has launched a new line of italian vegan ice cream for consumers across Europe. New flavorslike Chocolate Chip Espresso Cones and Triple Pistachio Mini Sticks, join a wide non-dairy range including Cocoa Swirl and Roasted Almond Cones, as well as vegan ice cream sandwiches.
The company claims that its the factory is 100% dairy free to avoid the risk of cross-contamination with dairy products, and states that "Gelato is unlike any other plant-based ice cream on the market, thanks to expertly selected cashews, oats, rice and soy, which provide the perfect canvas for a rich and delicious flavor experience.."
the company produces a wide range of plant-based products milk, yogurts, ice cream, puddings, cream cheeses, hamburgers and chops, pizzas, sandwiches, and condiments.
Enter Valsoia's vegetable ice cream sustainable packaging Forest Stewardship Council (FSC) certified, and all products bear the V Label Certification.
© All rights reserved