what you need to know
An update to Microsoft Edge added Bing Chat and other Bing features to the browser.
Those features are located within the sidebar and the shortcut to access them is the Bing icon.
Some have criticized the icon for being too prominent and the fact that it cannot be hidden.
Microsoft is testing an option to hide the Bing icon in Edge.
---
Microsoft announced the new Bing powered by ChatGPT earlier this year. Along with that announcement, the tech giant introduced an updated version of Microsoft Edge that includes Bing within the sidebar. That update has since been rolled out to the Edge stable, bringing Bing to more users.
While the new Bing features some impressive AI technology, some don't like how it's presented inside Microsoft Edge. The shortcut to open Bing within the sidebar is a big blue Bing icon (it's officially called Discover). Some consider it too prominent and want to remove it.
It is already possible to hide the Bing icon within Edge, but it requires a registry edit. Microsoft is testing a new option that is much easier to use.
Leo Verela, who closely follows Microsoft Edge features, spotted an option to hide the Bing icon in Edge. He shared some screenshots on Reddit, as well as details about the option. Those using Edge Canary can already hide the icon with a toggle. Assuming all goes well with testing, there's a good chance Microsoft will ship the option to everyone in the near future.
When Microsoft announced the new Bing, there was a waiting list to try out the revamped search engine. It looks like that may be changing. Several members of our team have been able to sign up for the new Bing without waiting.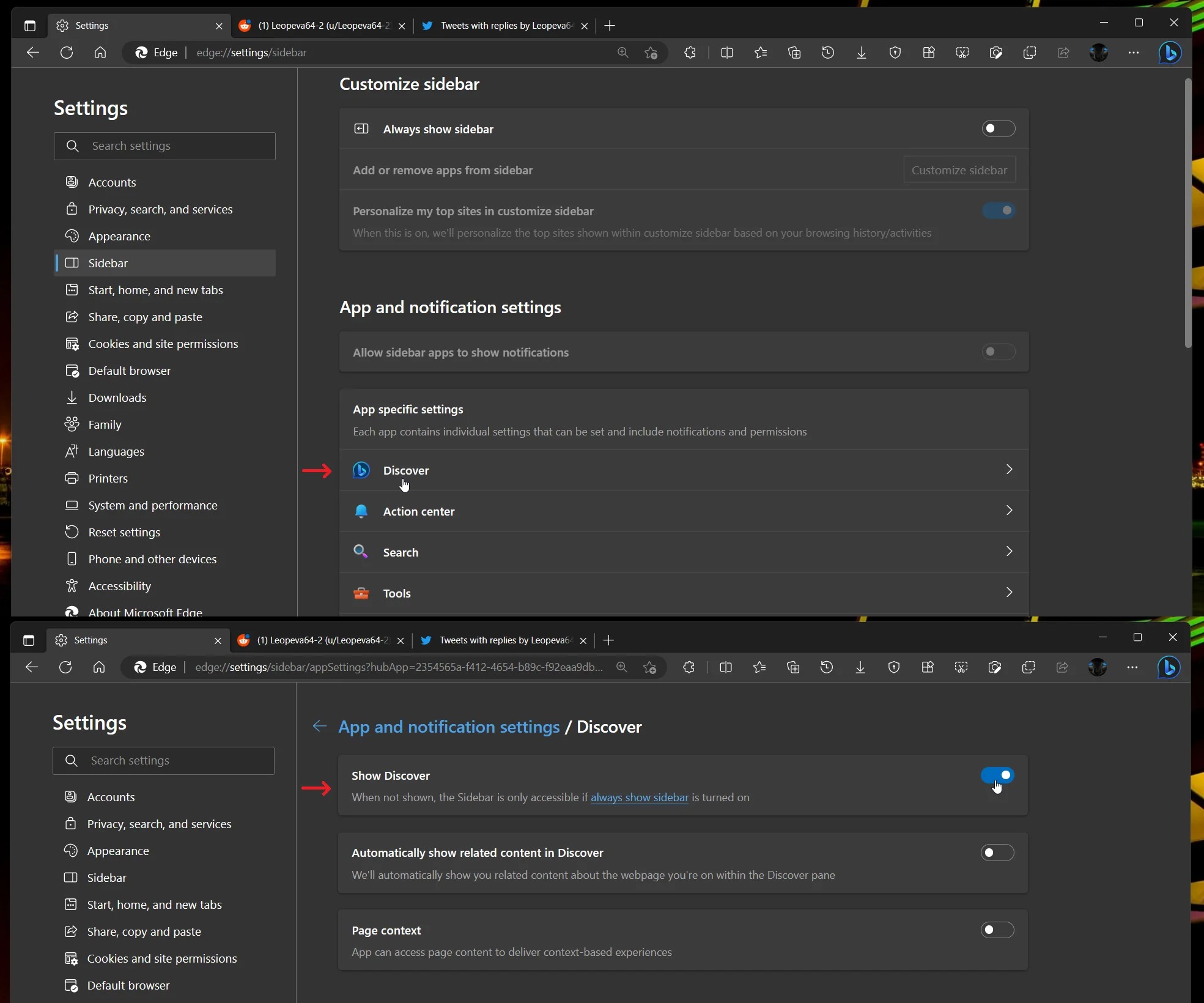 If you use the new Bing, it will use GPT-4, OpenAI's recently announced large language model. Microsoft recently confirmed that the new Bing works with GPT-4.