Like Creative, Yamaha, and Pioneer, Edifier is an audio brand that needs no introduction. The company has been around for a long time, providing home and computer speaker systems since the 1990s. Naturally, anyone looking to upgrade their PC's sound system will likely consider Edifier's offerings.
The HECATE by Edifier G5000 loudspeakers sit at the top of the company's product portfolio. These are top-of-the-line peripherals meant to be used for gaming, but they also come with cinematic and music modes. Clearly, Edifier was looking for a multipurpose type of audio solution.
On paper, the Edifier G5000 computer speakers sound amazing. They have plenty of input ports, Bluetooth connectivity, and RGB lighting to jazz things up visually. However, it's very hard to ignore the $500 price tag. How can you justify spending so much money on these giant speakers? If you want to find out, that's exactly what this review is for. This is what I have to say after using these great ones for three months.
Price and availability
The HECATE by Edifier G5000 Bluetooth Speakers were released in April 2021. You can get a pair of these speakers from retailers like Amazon and Best Buy. They cost the same everywhere, so you need to have $500 in your pocket if you want to buy them.
the good things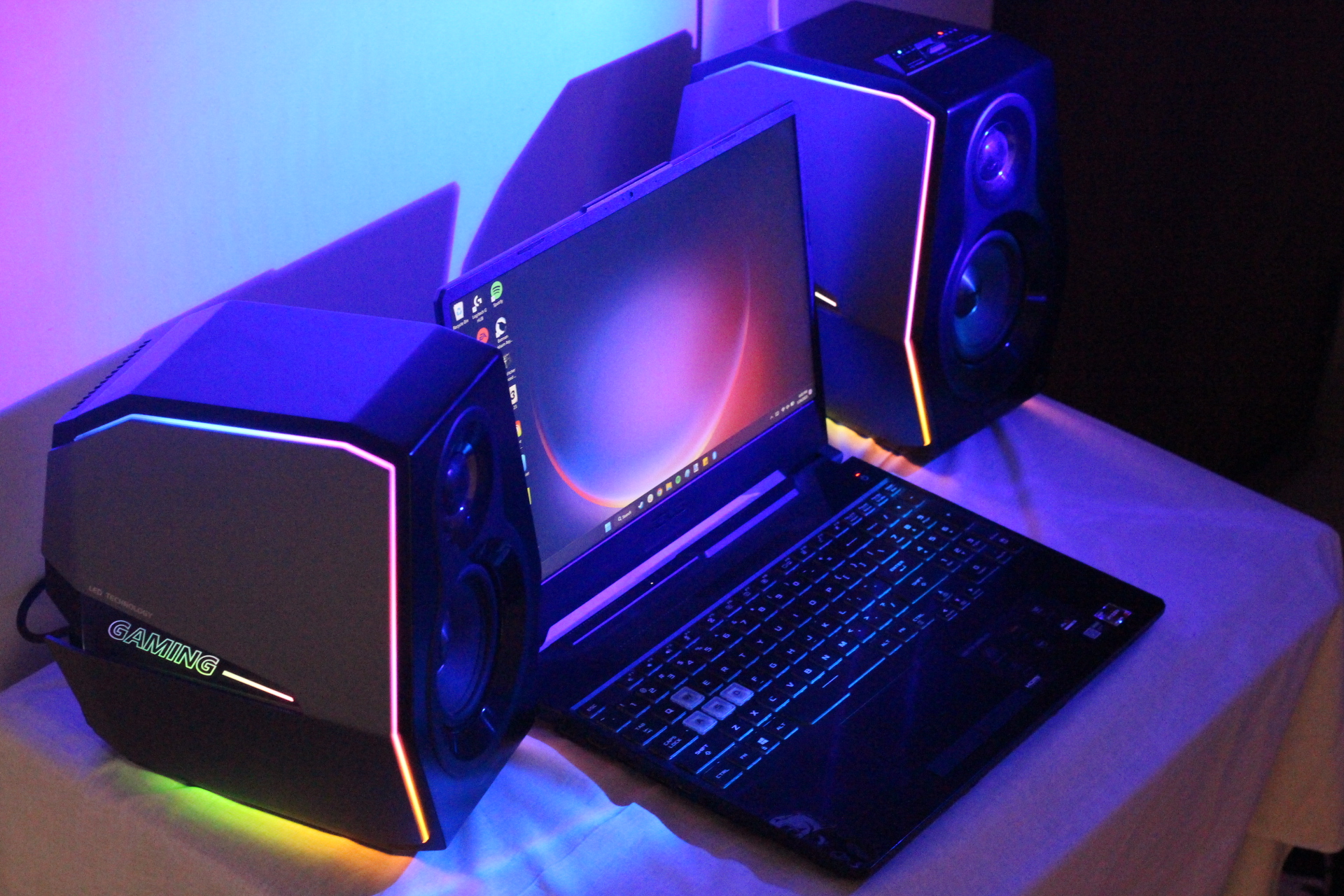 The HECATE by Edifier G5000 speakers feel super premium and have great build quality. The internal frames are made of wood, while the side panels are made of aluminium. Everything has a solid feel, including the buttons, RGB lights, and ports. You get exactly what you pay for.
There are several sound and light modes, all of which can be accessed from one place. You can choose between Game, Music and Cinema modes for the audio and 11 different multicolor and monochrome modes for the RGB lights. The volume controls and the button that controls the audio input mode are also in the same place, above the left speaker. This is convenient and makes everything easy to access.
If you want to connect the HECATE by Edifier G5000 computer speakers to an amplifier or receiver, you don't need a DAC converter. There are plenty of ports on the back to help you out, including a 3.5mm aux-in jack, a USB Type-B port, a TOSLINK (aka optical) jack, and a coaxial port. As a bonus, Edifier includes power, optical, AUX, and USB Type-B cables in the box.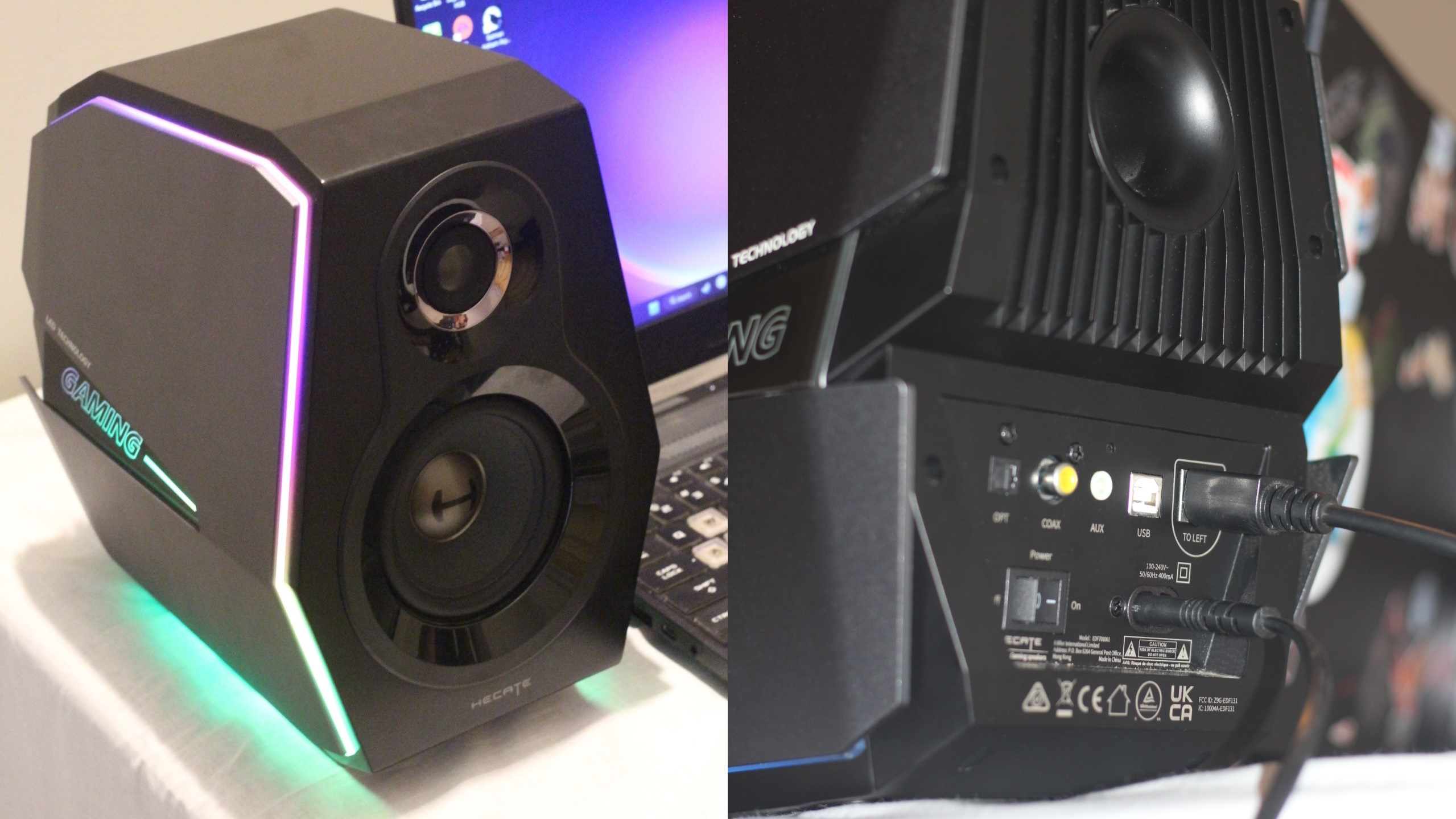 Each of the two speakers is equipped with a 3/4-inch titanium dome tweeter and a 4-inch mid-bass driver. The fearsome duo delivers 88W total maximum power output and Hi-Res Audio with up to 24-bit/192kHz digital sampling rate. If you want to learn more about Hi-Res Audio, you can read this great explanation from What Hi-Fi.
The 88W power output sounds loud and unapologetically. When HECATE by Edifier G5000 speakers are on, you feel the thunderous bass in your bones. Listening to anything on these speakers is a lot of fun and a treat for the ears. The gaming experience is phenomenal, as is the quality of the cinematic and musical sound. Whether it's the pounding of horses' hooves in Red Dead Redemption or the roar of dragons in Skyrim, Edifier sets the right soundstage and brings the virtual world of gaming to life.
The Edifier HECATE G5000 computer speakers will ruin your everyday soundbar or portable Bluetooth speaker for you. I was so impressed with the audio quality that I rewatched the entire Lord of the Rings trilogy just to relive the experience. Thanks to Edifier, it felt amazing. There is a fantastic level of detail in the sound and the tuning is sublime.
When you're not gaming on your PC, you can always connect your favorite game console to these speakers. The powerful HECATE by Edifier G5000 speakers are compatible with PlayStation 4 and PlayStation 5. You can also use Bluetooth to connect virtually any device to them.
The best part is that you don't need to connect any extra wires or cables. Once the power cord is plugged in, all you have to do is connect both speakers together and use them with your PC using your preferred means of connectivity, either via Bluetooth or USB. In terms of audio quality and setup experience alone, these are easily some of the best computer speakers I've ever used.
the bad parts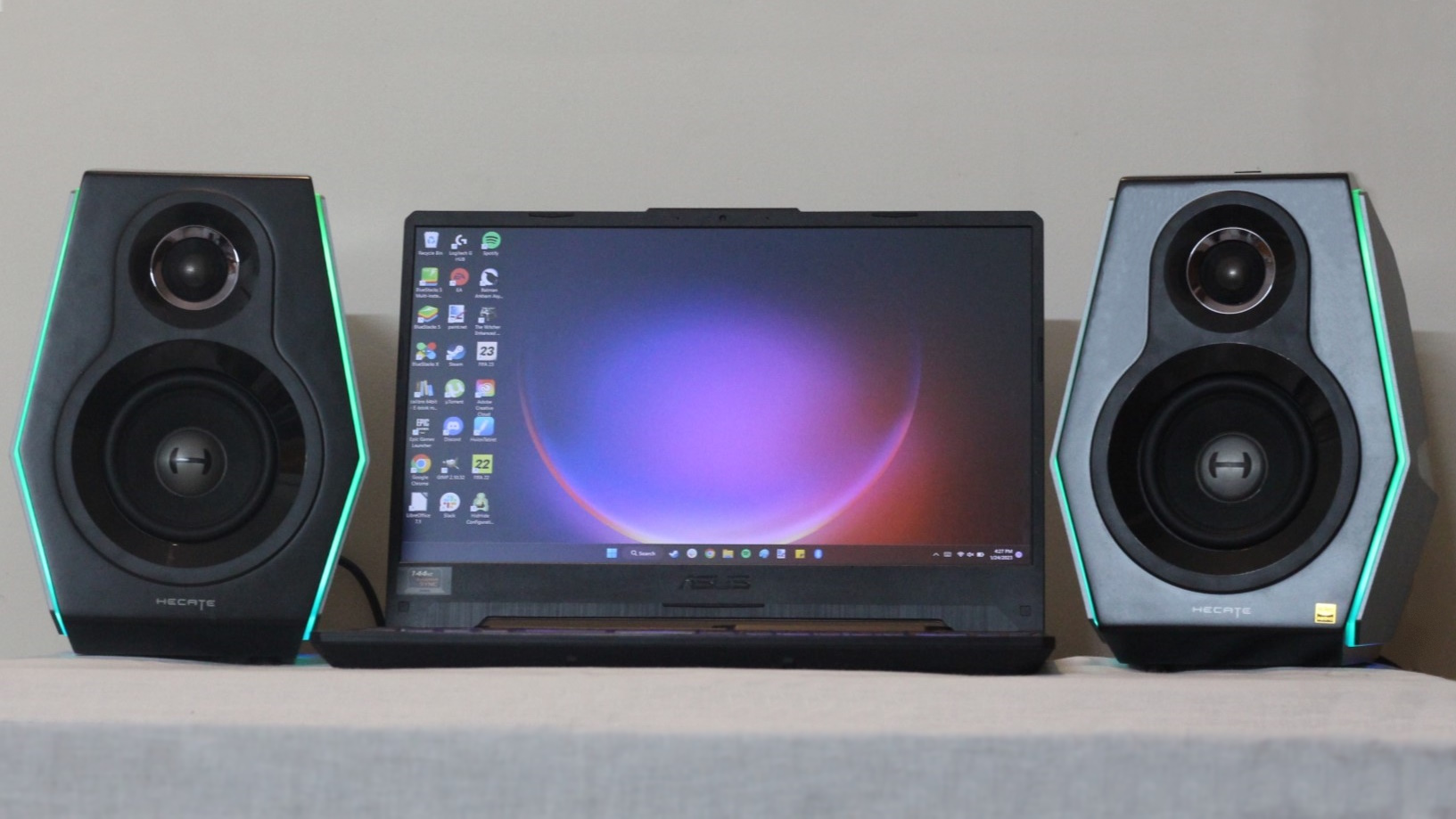 Edifier's G5000 speaker units are two absolute units. These beefy guys are incredibly heavy weighing in at a whopping 18 pounds. They are also huge, so minimalists will not be happy with their size. If you have limited space, it will be difficult to fit the HECATE by Edifier G5000 speakers together with your PC equipment.
Considering how expensive these things are, you could get something much smaller and smarter for that kind of money. If you want to alter the bass and treble or change the audio balance, you'll also need to invest in an audio receiver, which makes matters worse. The only advantage here is that the G5000 speakers have the correct ports on the back, so you don't need to get a digital-to-analog converter, commonly known as a DAC, for the receiver.
Competence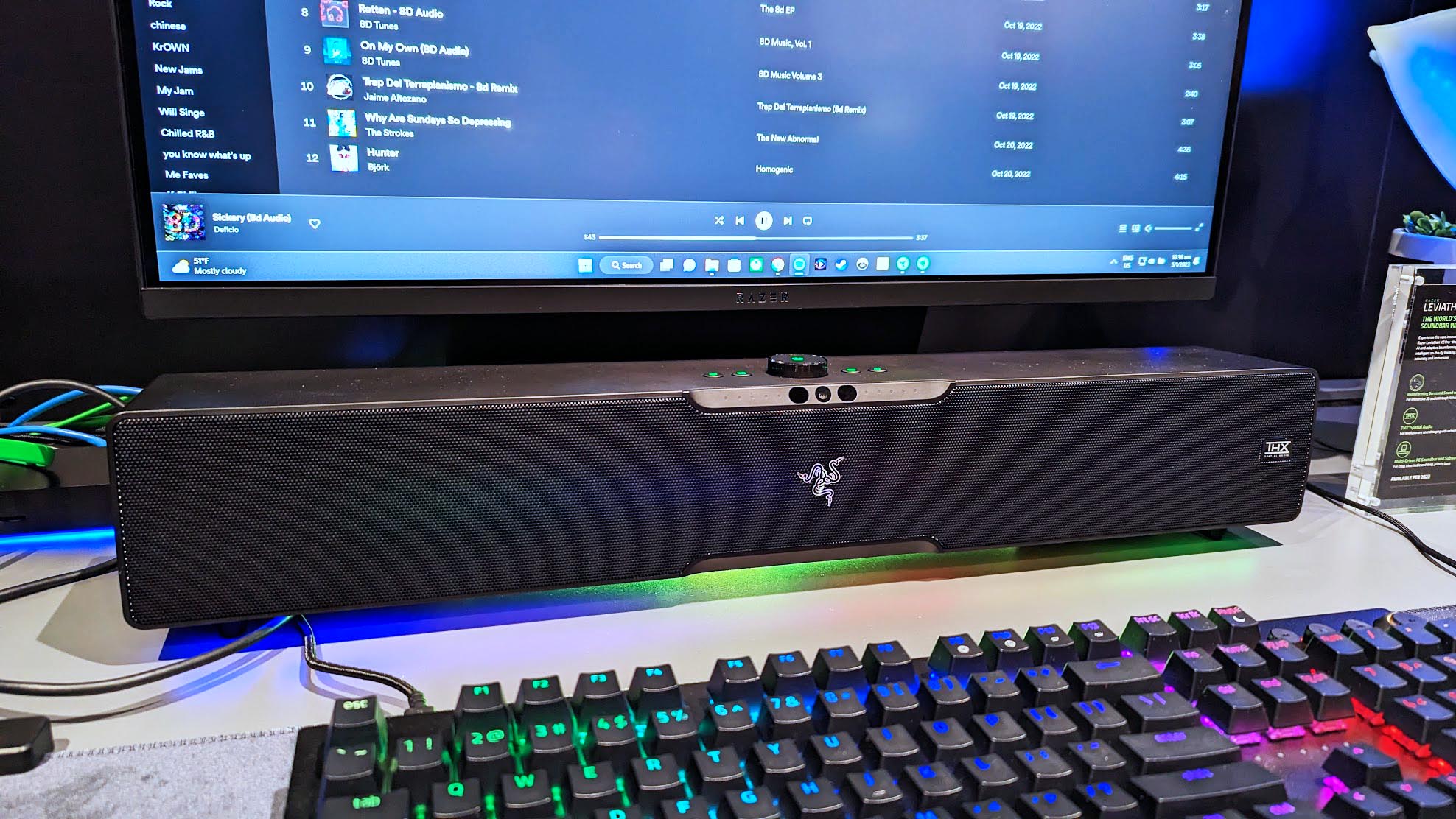 It's impossible to talk about PC speakers without mentioning, no, starting the conversation with the mighty Razer Leviathan V2 Pro. The soundbar and subwoofer duo is $400, a whole benjamin less than the pricey HECATE by Edifier G500 setup. Although the Razer speaker doesn't have as many connectivity ports, it's still superior to Edifier's offering.
Midrange alternatives include the Creative Sound Blaster Katana V2, which also comes with a soundbar and separate subwoofer unit. It costs less than $300 and offers 250W of maximum power output. Although getting the position right is tricky, you do get decent sounding sound and RGB lighting from the Creative's speaker.
For less than half the price of the G500 speakers, you can also opt for the Bose Companion 2 (Series III) PC speakers. These cheap computer speakers are only $150, but they sound great for the price. They don't come close to the Edifier HECATE G5000 in terms of audio quality, though that's to be expected given the price range.
Should you buy it?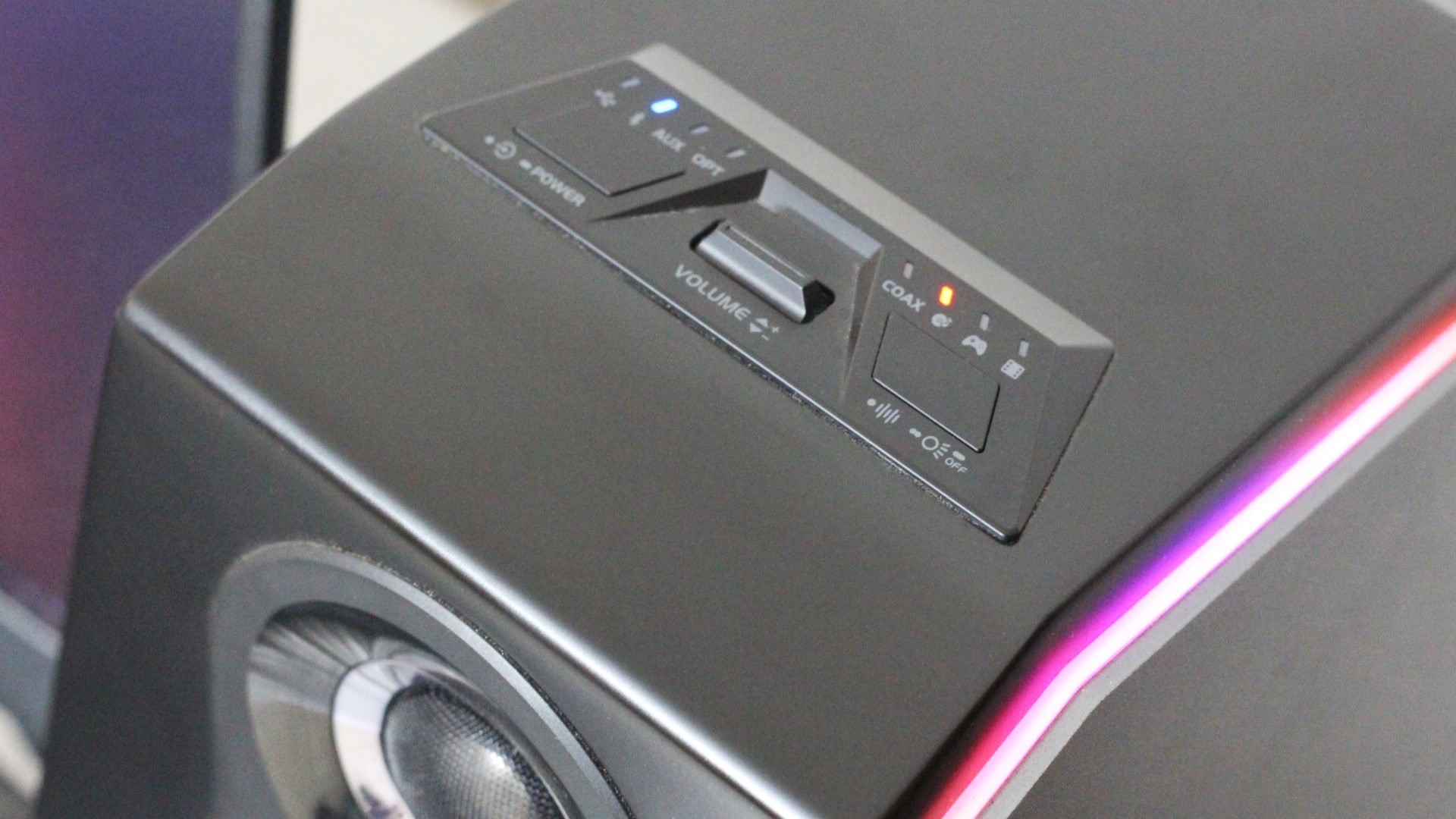 You should buy it if…
You want a plug-and-play experience
You would like to have multiple connectivity ports
You need a versatile setup that can be used with multiple devices
You want high-resolution audio and fantastic sound quality
You shouldn't buy it if…
Your budget is limited
You want to connect a subwoofer to your speakers
You want something compact and light
Edifier hit the mark with the spectacular HECATE G5000 computer speakers. While the RGB and hard-to-miss size could be polarizing, sound quality is excellent. You won't regret spending so much on these speakers once you've heard what they're capable of. These speakers are powerful, dynamic and well balanced. They really sound premium.
Of course, it's hard to justify the price when something like the Razer Leviathan V2 Pro exists. Recommending the Edifier G5000 PC speakers would have been a no-brainer were it not for Razer's stellar $400 sound system. There's no denying that you get more value for money with the Leviathan V2 Pro and its luxury
Razer Chroma lighting.
If for some reason you don't or can't buy the Razer Leviathan V2 Pro, I suggest Edifier's HECATE G5000 for your PC listening needs. Unlike the Leviathan V2 Pro, the Edifier G5000 speakers have 3.5mm and optical ports. But other than that, they are second to Razer.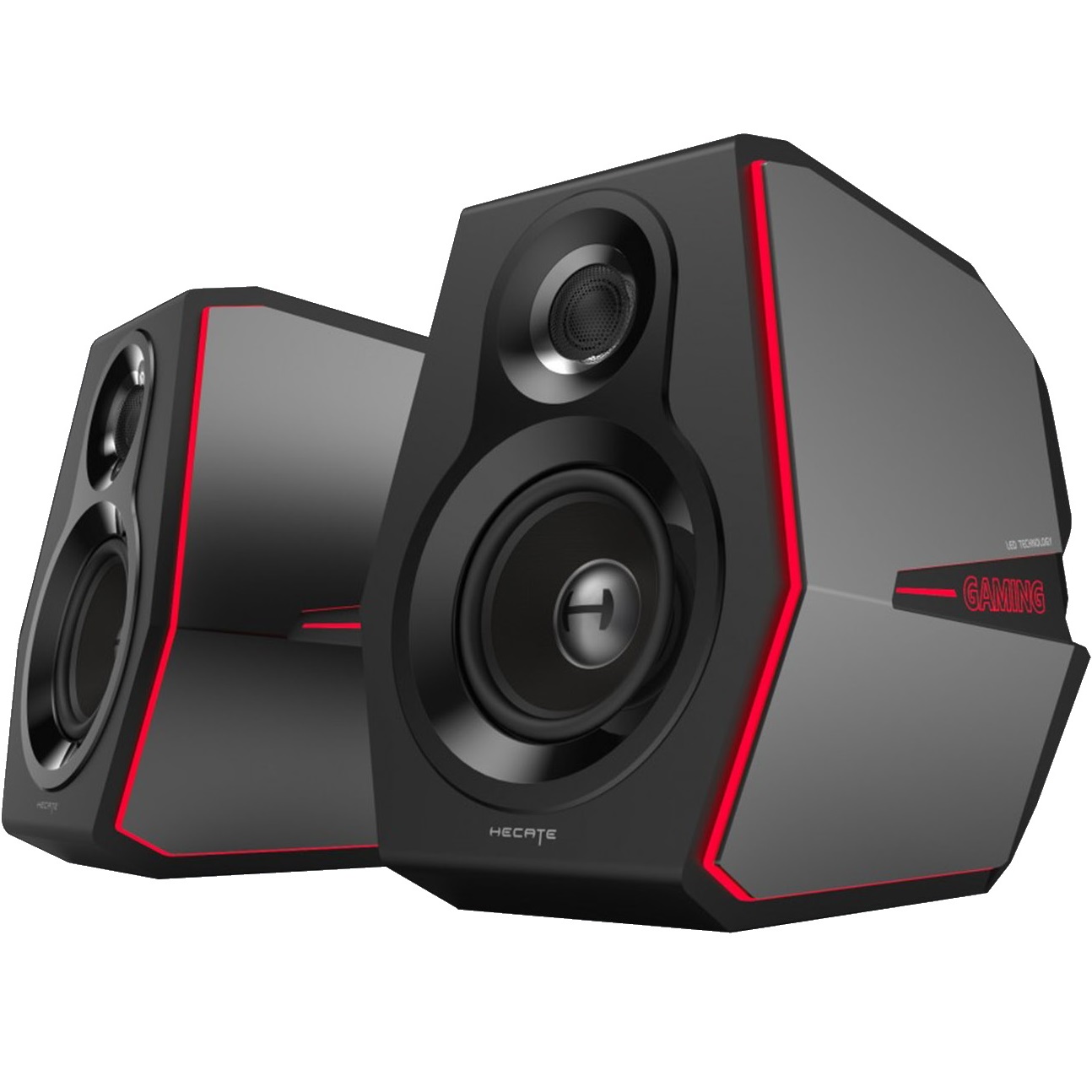 big and in charge
Edifier's expensive computer speakers come with multiple ports and Bluetooth connectivity. They also take less than five minutes to set up, which is awesome. If you want a great-sounding pair of PC speakers with RGB lighting, the HECATE by Edifier G5000 speakers might be right for you. Just be ready to pay a lot for them.